Disc Jockey and Music
ALL ABOUT THE DISC JOCKEY, INCLUDING WHAT WE DO AND HOW WE DO IT, AS WELL AS MUSIC RECOMMENDATIONS FOR YOUR WEDDING OR EVENT. BE SURE TO SCROLL TO THE VERY BOTTOM OF THE PAGE FOR A PICTURE OF WHAT OUR DJ SETS LOOK LIKE.
THE DISC JOCKEY
The Disc Jockey for most events is the person who normally coordinates the events of the night, or follows someone else's preset event list.

You will know in advance who the DJ will be for your event or Reception. After we receive your contract and deposit, we send back to you an acknowledgement letter detailing our agreement and listing who the scheduled DJ will be. You may always request a specific DJ at no additonal charge.

For weddings, we get together with you by telephone on the Tuesday or Wednesday of your wedding week to walk through our copyrighted detailed Reception Planner. Having been through hundreds of weddings in the last 20 years, we know what works, what people will react to, and how to make the Reception fun and memorable.

THE MUSIC
Many people feel that selecting the "exact" music to be played at an event or Wedding Reception is the most important part of planning the event or Reception.

After 20 years and hundreds of Receptions and events, we have become experts on how to get people dancing and enjoying the night. What you might like to listen to in your car, or the shower, or the "club" is not necessarily what people will react to at a Wedding Reception. We will, however, play whatever you want us to.

Think of us like you think of your cake baker. You tell the baker what you want the cake to look like and taste like, but let the baker put all of the ingredients in to get you the end results. Let us know what you want your Reception or event to look like and feel like. We will put the ingredients in to get you the end results.

We do realize that the Reception or event is yours and are always willing to do what you want, how you want it...But the more you let us utilize our skills and talents, the more you and your guests will remember the night as one of the best times you have had in years.

TYPES AND STYLES OF MUSIC
Although we provide traditional "lists of song names" below for you to review, our music library consists of tens of thousands of songs. We don't bring the same music to every Reception or event. We customize our selection to fit the needs of you and your guests.

We always strive to obtain the music we need for your Reception and event. You are always willing to bring or provide music that we don't have. We typically play music in CD, mini-disc, and MP3 format believing that digital music brings the best quality to your event. We also legally obtain all music that we play by paying for the music we use. We do not believe in illegally obtaining music for our services. We get paid for what we do. The artists whose songs we play should get the same respect. Although we are more than willing to play music that you bring to us, we will not play music that was obtained from illegal sources.
Although our standard sets do not have turntables or cassette decks, we can normally customize our equipment with these for your event or Reception if needed and alerted to in advance.

We will discuss styles and types of music with you. We have categorized the types of music that we have available into the following groupings:

*Swing Music
*Oldies 50's/60's
*Classic Rock 70's/80's
*Alternative
*Classical/Background
*Current Top 40
*Line Dances
*Slow Old/40's Style
*Disco/70's
*Retro Dance/80's
*Rap (Old School and New)
*Club Style
*Country
*Christian

MUSIC RECOMMENDATIONS
There are certain Reception songs that the bride and groom almost always select. They include but are not limited to; The Bridal Dance, The Father/Daughter-Mother/Son Dance, and the Bridal Party Dance. Following are a few standard suggestions for these to consider:


BRIDAL or BRIDAL PARTY DANCE...
*All I want is you/U2
*All my Life/K-Ci & Jojo
*All Roads Lead to you/Chicago
*Always/Atlantic Starr
*Amazed/Lonestar

*At Last/Etta James
*Because You Loved me/Celine Dion

*Beautiful in my Eyes/Joshua Kadison

*Breathe/Faith Hill

*Could not ask for More/Edwin McCain
*Endless Love/Lionel Ritchie
*Everything I do/Brian Adams

*Faithfully/Journey

*Fly me to the Moon/Frank Sinatra
*From This Moment on/Shania Twain
*Have I Told you Lately/Rod Stewart or Van Morrison

*Here and Now/Luther Vandross
*Hero/Julio Iglesias

*How Do I Live/Leann Rimes
*I Cross my Heart/George Strait
*In Your Eyes/Peter Gabriel

*It had to be you/Harry Connick, Jr.
*Just the Way you are/Billy Joel

*My Best Friend/Tim McGraw

*Now and Forever/Richard Marx

*One More day/Diamond Rio
*That's What Friends are for/Dionne Warwick
*There You'll be/Faith Hill

*Truly, Madly, Deeply/Savage Garden
*When I Fall in Love/Celine Dion
*When I'm with you/Sheriff
*When you Say Nothing at all/Allison Krause
*Wind Beneath my Wings/Bette Midler
*Wonderful Tonight/Eric Clapton

*Your Song/Elton John
*You've got a Friend/James Taylor

FATHER DAUGHTER DANCE...
*Butterfly Kisses/Bob Carlisle
*Daddy's Hands/Holly Dunn
*Daddy's Little Girl/Mills Bros.

*He Didn't have to be/Brad Paisley-good step-father daughter dance

*My Girl/Tempations
*The Way you Look Tonight/Frank Sinatra

*You are so Beautiful/Joe Cocker

MOTHER SON DANCE...

*A Song for Mama/Boys II Men
*Song for my Son/Mikki Viereck

*Three Times a Lady/Commodores

*You Light up my Life/Debby Boone

FATHER DAUGHTER OR MOTHER SON DANCE...
*Because you Loved me/Celine Dion

*Can you Feel the Love Tonight/Elton John

*Don't Know Much/Ronstadt and Neville

*Glory of Love/Peter Cetera
*Have I Told you Lately/Rod Stewart or Van Morrison

*Hero/Mariah Carey
*I Hope you Dance/Lee Ann Womack

*I will Remember you/Sarah Maclachlan

*In my Life/Beatles

*Just the way you/Billy Joel

*Landslide/Fleetwood Mac

*One Moment in Time/Whitney Houston

*Thank you/Dido

*The Dance/Garth Brooks

*The Way you Look Tonight/Frank Sinatra or Harry Connick, Jr.
*Through the Years/Kenny Rogers
*Times of your Life/Paul Anka
*Unforgettable/Nat King Cole/Natalie Cole
*What a Wonderful World/Louis Armstrong
*Wind Beneath my Wings/Bette Midler

*Unforgettable/Nat King Cole
*You're the Inspiration/Chicago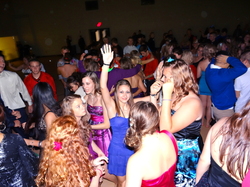 THE GREATEST LOVE SONGS OF ALL TIME
We hunted high and low, and finally, for 2014, have selected the following as the top 20 love songs of all time. These are in no particular order, just what we feel are the best of the best. We hope you agree with our selections...
Something, sung by The Beatles (1969).

It is the most covered song that The Beatles released.

Just the Way you are, sung by Billy Joel (1977).

Joel wrote this for his wife at the time, supermodel, Christy Brinkley

I'll be There, sung by Jackson 5 (1970).

This was the last number one hit for the famed Jackson 5.

Crazy for you, sung by Madonna (1985).

This huge hit for Madonna was recorded in just one take.

Wind beneath my Wings, sung by Bette Midler (1988).

Her only number one hit.

Have I told you Lately, sung by Rod Stewart. (1993).

It's almost a toss up as to whether this version or the one by Van Morrison is better.

Let's Stay Together, sung by Al Green (1971).

Another one that's an almost toss up. This version or the one by Tina Turner?

Unbreak my Heart, sung by Toni Braxton (1996).

Written by Dianne Warren, one the biggest pop song writers of all time.

Crazy in Love, sung by Beyonce, featuring Jay Z (2003).

Includes a horn sample from You are my Woman, released in 1970 by the Chi-Lites.

Time and Tide, sung by Basia (1988).

She went by her first name only, because her last name is Treztrzelewska.

Longer, sung by Dan Fogelberg (1979).

Great singer and songwriter who just passed away in December, 2007.

Never Tear us Apart, sung by INXS (1988).

Sung by the remaining band members for for lead vocalist Michael Hutchence's funeral.

You're the First, the last, my Everything, sung by Barry White (1974).

The hard part was trying to pick which Barry White song to put in this list. This song was originally written as a country song.

Just What I Needed, sung by The Cars (1978).

Probably had to had throw this one in, since the founding band members are from the Toledo area.

Endless Love-Diana Ross and Lionel Richie (1981).

Another great song that was remade later. Which is better, this version or the latter one by Luther Vandross and Mariah Carey?

When I Think of you, sung by Janet Jackson (1986).

This became Janet's first number one hit, with a string of many to follow.

Your Body is a Wonderland, sung by John Mayer (2002).

Mayer was inspired to play the guitar by the character Michael J. Fox played in the Back to Future movies.

If, sung by Bread (1971).

One of twelve top 40 hits that the band had in the early seventies. They played off and on together through 2005, when the two major founding members both died.

Fields of Gold, sung by Sting (1993).

Having worn a black and hooded jersey with yellow stripes when younger, the nickname Sting began to stick.

Ring of Fire, sung by Johnny Cash (1963).

June Carter co-wrote this song, symbolizing the turbulence of their relationship then.
SIHASI'S TOP 25 MOST REQUESTED

SONGS
UPTOWN FUNK -Mark Ronson

DON'T STOP BELIEVIN' - Journey

SHUT UP AND DANCE - Walk the Moon

SHAKE IT OFF - Taylor Swift

HAPPY - Pharell Williams

SWEET CAROLINE - Neil Diamond

CUPID SHUFFLE - Cupid

LIVIN' ON A PRAYER - Bon Jovi

MARRY YOU - Bruno Mars

WOBBLE - V.I.C.

YEAH! - Usher

BROWN EYED GIRL - Van Morrison

CHA CHA SLIDE - DJ Casper

LOVE SHACK - B-52's

PARTY ROCK ANTHEM - LMFAO

ALL OF ME - John Legend

FOOTLOSSE - Kenny :Loggins

CAN'T STOP THE FEELING - Justin Timberlake

HEY YA! - Outkast

SINGLE LADIES (PUT A RING ON IT) - Beyonce

BEAT IT - Michael Jackson

FRIENDS IN LOW PLACES - Garth Brooks

BABY GOT BACK - Sir Mix-a-lot

LOW - Flo Rida

WE ARE FAMILY - Sister Sledge