Competition
THE BETTER BUSINESS BUREAU
We have many competitors who don't want you to know the truth about their service and price. Whenever we mention this, we get calls and e-mails from "them", complaining that we shouldn't tell you any of this. We feel differently. You, the consumer need to know what you're dealing with when you hire a DJ or Wedding Officiant. You need to know the good, the bad, and the ugly. That all sums up to truth. There's a great source to check for truth. It is our local Better Business Bureau (BBB). Both SIHASI Sounds & Images and our affiliate, Toledo Wedding Officiiant carry A+ ratings. To do a search on a business, click on to the local BBB website at-
http://www.toledobbb.org/misc/reports.asp
You can search any area business by name, phone number, website, etc. The BBB will tell you in an unbiased manner, what they know. Even those companies who join the BBB are not exempt from having complaints listed. We were recently informed by a potential customer that a competitor of ours is listed in the BBB as having had 14 complaints in the past 36 months. This is unexplainable and should be unnaceptable to you.
Check us out. Check them out. The BBB is just one more excellent way of checking what former customers thought of the service they received. Past service compaints is indicative of future service problems.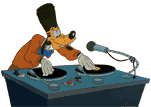 Check the price on the competition. Do they give you their prices up front, or do you have to ask or dig for them?The average price for most professional DJ's and Wedding Officiants in the Toledo area far exceeds our everyday low prices. Check our home page for all services and prices posted up front for you to evaluate. Don't ask us why our prices are low. Ask the other guys why their prices are so high.

When it comes right down to it, there is no better choice for your wedding or event than SIHASI Sounds & Images. Price, quality, and best in service since 1987.